Upcoming Training Sessions
Upcoming Training Sessions
Emotionally Focused Couples Therapy: An Introduction
(Virtual Online with Zoom)
Date and Time of Program:
April 16, 2021
9 AM to 4:30 PM (Eastern)
Total CE Hours: 6
(MUST attend the entire training in full (no partial attendance)
to receive CEs)
Providing couples therapy can be a highly stressful and even chaotic experience for therapists who are attempting to navigate two divergent perspectives and, often, years of conflict, disengagement, and pain. Emotionally Focused Couples Therapy (EFCT) offers an empirically validated, clear, and efficient roadmap for eliciting partners' core issues, feelings, and needs and repairing their fractured bonds. Therapists who learn this model are able to maintain their focus, reduce their own distress, and help couples make meaningful, lasting changes. According to outcome research, 75% of couples receiving EFT report full resolution of their problems within 8-20 sessions and 90% report some improvement within this timeframe. Follow-up studies show that these changes last, and even improve, over time.
EFCT is an attachment-based, experiential model that helps partners understand and express their more vulnerable attachment-related feelings and needs; understand their partner's attachment-related feelings and needs; and restructure their bond through clear, emotionally vulnerable communication. This introductory one-day training will describe the theoretical underpinnings and general clinical interventions used in the model. Through teaching, videotape demonstration, discussion, and experiential exercises, the training will introduce therapists to the science and practice behind EFCT's success. Therapists will be able to apply their understanding of attachment distress to their own couples therapy sessions and experience greater clarity and focus in their work.
Following this workshop, participants will be able to:
Identify attachment distress as the root of couples' conflicts and/or disengagement.
Understand key components of the science of emotional regulation and how to apply them to clinical work.
Identify the five macro-interventions known as the "EFT Tango" common to all modalities of Emotionally Focused Therapy.
Observe a videotaped example of EFTC and identify the uniquely effective components of this model.
Participate in experiential exercises based on EFT interventions.
Schedule:
9:00-10:30: Introduction: Attachment, emotion regulation, and systems theory as the theoretical underpinnings of Emotionally Focused Therapy
10:30-10:45: Break
10:45-12:15: Overview of Emotionally Focused Couples Therapy: Steps and stages of the model and introduction to the EFT Tango
12:15-1:15: Lunch
1:15-2:15: In depth description of the five moves of the EFT Tango
2:15-2:45: Observation of training tape
2:45-3:00: Break
3:00-3:45: Discussion of tape; question and answer
3:45-4:30: Experiential exercises
Ting Liu, Ph.D., serves as the clinical director of PCEFT and is a certified EFT (Emotionally Focused Therapy) trainer, supervisor and therapist.
She is licensed in Pennsylvania as a Marriage and Family Therapist and is an Approved Supervisor with the American Association of Marriage & Family Therapy. She maintains a Private Practice in Wayne, PA.
Dr. Liu received her doctorate in Child Development and Family Studies with a specialization in Marriage and Family Therapy from Purdue University. She completed a postdoctoral fellowship at the Center for Family Intervention Science at Children's Hospital of Philadelphia.
Her publications include four books she has translated into Chinese in the fields of MFT and EFT. She has also published several journal articles on different applications of EFT and wrote a chapter on multi-cultural therapy in the EFT casebook. She is currently involved in several outcome studies examining the cultural applicability of EFT to diverse populations.
Dr. Liu offers EFT training, supervision, and case consultation to therapists in the Philadelphia area, as well as to therapists in Beijing, Hong Kong, London, Shanghai, Shenzen, Singapore, Taipei, and Tokyo.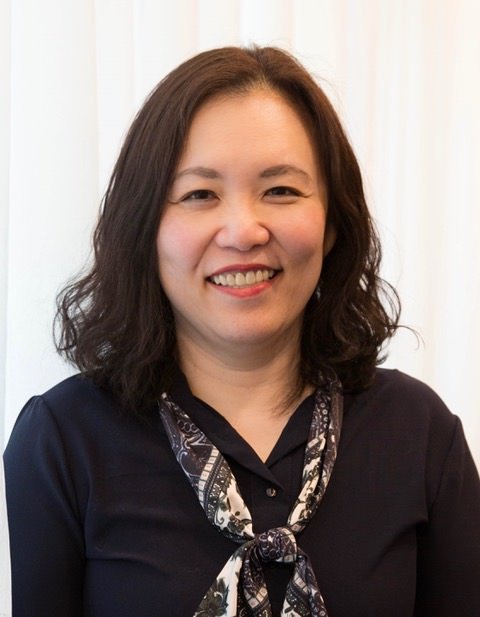 Cost:
Early Registration Rate (before 3/26/2021): $139
Full Rate (after 3/26/2021): $159
Student/Agency Clinicians* Rate: $99
Equity Rate** $99
*Agency Clinician/Student Rate: We offer this discounted rate to enable students and clinicians working in community mental health settings on a full-time basis to be able to participate. Group practices are not eligible.
**Equity Rate: This registration option is for participants with historical/institutional barriers to access. Please choose equity pricing only if you are a member of one or more historically marginalized communities.
Zoom link will be sent to registrants on the day prior to the event.
Continuing Education (CE) Credits:

Six CE credits will be available for an additional fee of $30. CE credits are provided through the Council for Relationships.
Council for Relationships is approved by the American Psychological Association to sponsor continuing education for psychologists. Council for Relationships maintains responsibility for this program and its content.
The following entities accept continuing education credits provided by APA-approved sponsors:
The Pennsylvania State Board of Social Workers, Marriage and Family Therapists, and Professional Counselors
The New Jersey State Board of Marriage and Family Examiners
The Delaware State Board of Professional Counselors of Mental Health and Chemical Dependency Professionals
The Delaware State Board of Social Work Examiners
Clinicians licensed in other states should contact their regulatory board to determine course approval.
Cancellation Policy:
If notified in writing of canceling by April 12, 2021, the fee is refunded minus $50 administrative fee. Registrations canceled after April 12, 2021 are not refundable.
Location: Virtual Online with Zoom
Presenter Name(s) with Credentials: Ting Liu, PhD., LMFT, EFT Trainer, Supervisor and Therapist
Target Audience: Licensed and Unlicensed Psychologists, Social Workers, Marriage and Family Therapists, Professional Counselors, and Graduate students