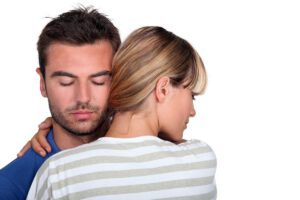 I'll never forget discovering Emotionally Focused Therapy (EFT).
I was a therapist trained in more cognitive models of couple's therapy and systemic family therapy, and was unsure about learning a new model with the word "emotion" in it. I must admit initial skepticism.
But why? Was I afraid a focus on emotion was less professional? Was I hesitant to dip into the world of powerful emotion? I did not understand how important emotion was in creating change. But why would a therapist of all people shy away from emotion? So I took the plunge and decided to confront my skepticism by registering for a 4 Day Externship in Emotionally Focused Therapy. No 6-hour training for me – the real deal. I wanted to be the best therapist I could be for my couples and intuitively knew I needed to meet this challenge head on.
OMG! Observing a few live sessions in the Externship changed everything. I watched as the therapist/trainer slowly unpacked the sadness related to the distance between the couple. It was her empathy, exquisite attunement, and connection to each partner and to their relationship that was the driving force – it truly helped couples understand their attachment and have the courage to share vulnerable emotions with their partner.
During the live session, we trainees were transfixed by the power of change – propelled by the emotion we were witnessing. The trainee next to me whispered, "That's what you want". And that is what I wanted to be able to do as I help couples reconnect and heal their hurts. The cornerstone of EFT is accessing deep emotion and creating change events in sessions that help to establish a more secure bond in the couple.
EFT really makes space for partners to share their attachment needs and longings. It allows them to look to one another for support, rather than see their partner as someone who is indifferent or even an enemy. I can honestly say EFT has given me a sense of optimism and a map to work with people in moments of high distress. It transforms me and the way I work.
Want to learn more? Read about our Externship in EFT!